Home Buyers need to have an edge over other buyers
The real estate market is HOT along the coast of San Diego. With multiple offers becoming the norm, buyers need to start standing out more from the crowd. Here are some strategies or hints and tips to being an "attractive" buyer:
Plan Ahead – While you have to compete in the current market, you need to maintain your budget. You don't want to end up paying more for a house that is worth less. Check your credit for accuracy and avoid making any big purchases or taking on any additional debt during this time.
Set Your Home Price – Don't look at a $400,000 priced home if all you can afford is $300,000. Less supply on the market increases the likelihood for more offers and an increase in offer prices.
Cash is King – Know that cash is king. The more cash you have, the more appealing you are as a buyer. Putting at least 20% down makes you look more financially stable and gives sellers comfort that you will qualify for a mortgage.
Get Pre-Approved – Get pre-approved before you search because this will give you a ballpark for what you can afford to buy and will streamline your search process. If you're financing your house with a mortgage, have a pre-approved letter showing proof. By getting pre-approved this will also help you be a strong competitor with an all cash buyer but most importantly, this will help you stay within your financial boundary and will force you to stay within your price range.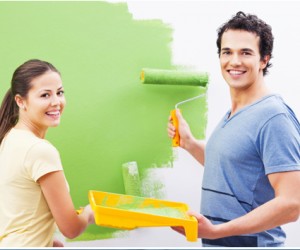 Go to Open Houses – Do your homework with your Realtor. Being educated will help you negotiate and could prevent you from paying more for a house than it's actually worth.
Limit Your Contingencies – The inspection and appraisal contingencies are standard but piling on more could make the seller less inclined to work with your offer. Making your offer contingent on selling your home first will make you less an appealing buyer. Sell your home first and rent while you look for your new home then as a buyer you're much more appealing.
Add a Personal Touch – Send a personal letter to explain why you want to buy a certain house. This way you can become an actual person who loves and appreciates the home instead of being just a number. Some may think this is silly but it may be the one factor that will help leveling the field…. matter of fact, a buyer won the house due to a warm and heartful letter to the seller!
These are all great strategies that can contribute in making you a very "attractive" buyer. There are more strategies to getting your offer accepted for the home you desire that I can explain in more detail. Call me if you are interested in scheduling a buyer consultation meeting.