Coastal San Diego Real Estate Market
I knew, yet I didn't know…. that I relied on hosting open houses in the coastal areas of San Diego to inform me of what was trending in the real estate market from Del Mar to Encinitas and beyond.  It came to light when I read the article that Samantha Henry of The Daily Transcript/San Diego Source wrote from an interview we had recently… "Realtor picked up changes in consumers at open houses".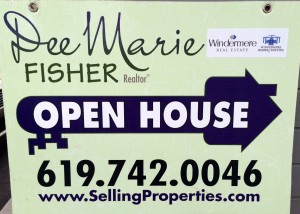 The psychology of home buyers and sellers is fascinating in today's world of internet and social media; however, it is still the face-to-face interaction along with the statistical data that will truly help me understand our real estate market and the clients I work with daily.
How would you interpret the real estate market today?