PMI allows low down payments for home buyer
Any time you are financing a loan that is higher that 80% (Loan-to-Value) Private Mortgage Insurance (PMI) is required and, in more familiar words, if your down payment is less than 20% of the home sales price. So what exactly is Private Mortgage Insurance? Private Mortgage Insurance is required in order to protect the lender against any default on the loan. The charges of the loan are dictated by looking at two important variables
1) your credit score, and
2) the size of your down payment. Dependent on these two factors your PMI rates will usually fall between .25% and 1.25%.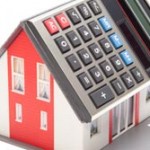 A good note to remember is that these payments are typically only made for 2-5 years and sometimes even less (again) depending on what size down payment you can put down. Another reason that these payments can be made in a less amount of time is when it's cancelled. It can cancel when the loan-to-value reaches 78% of the original sales price. With any loan, making accelerated and above the minimum payments can decrease the amount of time for payoff as well. Though you can learn a lot about this online, every financial situation is unique in its own way and you should obtain the advice from an experienced Mortgage Advisor. A Mortgage Advisor can explain all of the factors that will affect your monthly payments and the overall cost of financing your home.
The final benefit of obtaining PMI is that once you have finished paying off your insurance policy your monthly mortgage will be that much easier to pay down. Of course this may be more of a psychological benefit than a financial one but it will be nice to have a few extra hundred dollars after that loan is said and done. And on a last note, savvy homeowners would be wise to use that money and apply the funds toward the principle balance on their home loan.
Contributed by Christian Alvarez at Samuel Scott Financial Group.